Fujitsu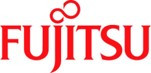 Fujitsu offers a complete product portfolio and related services from the selection of a notebook to a comprehensive business solution for large companies.
Fujitsu Technology Solutions has unrivaled knowledge and experience in the deployment of computing systems in the corporate and government spheres, including the supply of first-class servers based on Intel and UNIX platforms, mainframes and data storage devices. It is also among the leading suppliers of professional PCs, laptops and workstations for companies and households. Fujitsu offers a complete portfolio of IT products, solutions and services – from clients to data center solutions, managed infrastructure and infrastructure as a service (IaaS). Tradition, evolution and innovation – these three words sum up the history of Fujitsu, which was founded in 1935.
Products in the DNS portfolio
From the product portfolio, we provide standard PRIMERGY TX and RX servers, servers for critical infrastructure PRIMEQUEST, SPARC servers up to BS mainframe servers. Eternus data storage solutions from spinning disks to all-flash arrays, through tape solutions to software-defined arrays. Integrated systems PRIMEFLEX for (VMware, Storage Spaces, OpenStack, SAP HANA, etc.). Client computing devices from tablets, LifeBook ultrabooks, ESPRIMO computers, thin clients to CELSIUS computers for virtual reality and certified graphics stations. The portfolio also includes a large number of peripheral devices from monitors, special scanners, PalmSecure biometric blood stream readers to IoT solutions, solutions for smart cities SPATIOWL and many other specialized solutions for specific industries.
Contact
JIRÍ BENDA
Account Manager, jbenda@dns.cz, +420 602 287 917
DALIBOR ELIÁŠ
Product Manager, delias@dns.cz, +420 725 765 891