Hitachi Vantara represents the benefits of a quality partnership.
18. 04. 2023News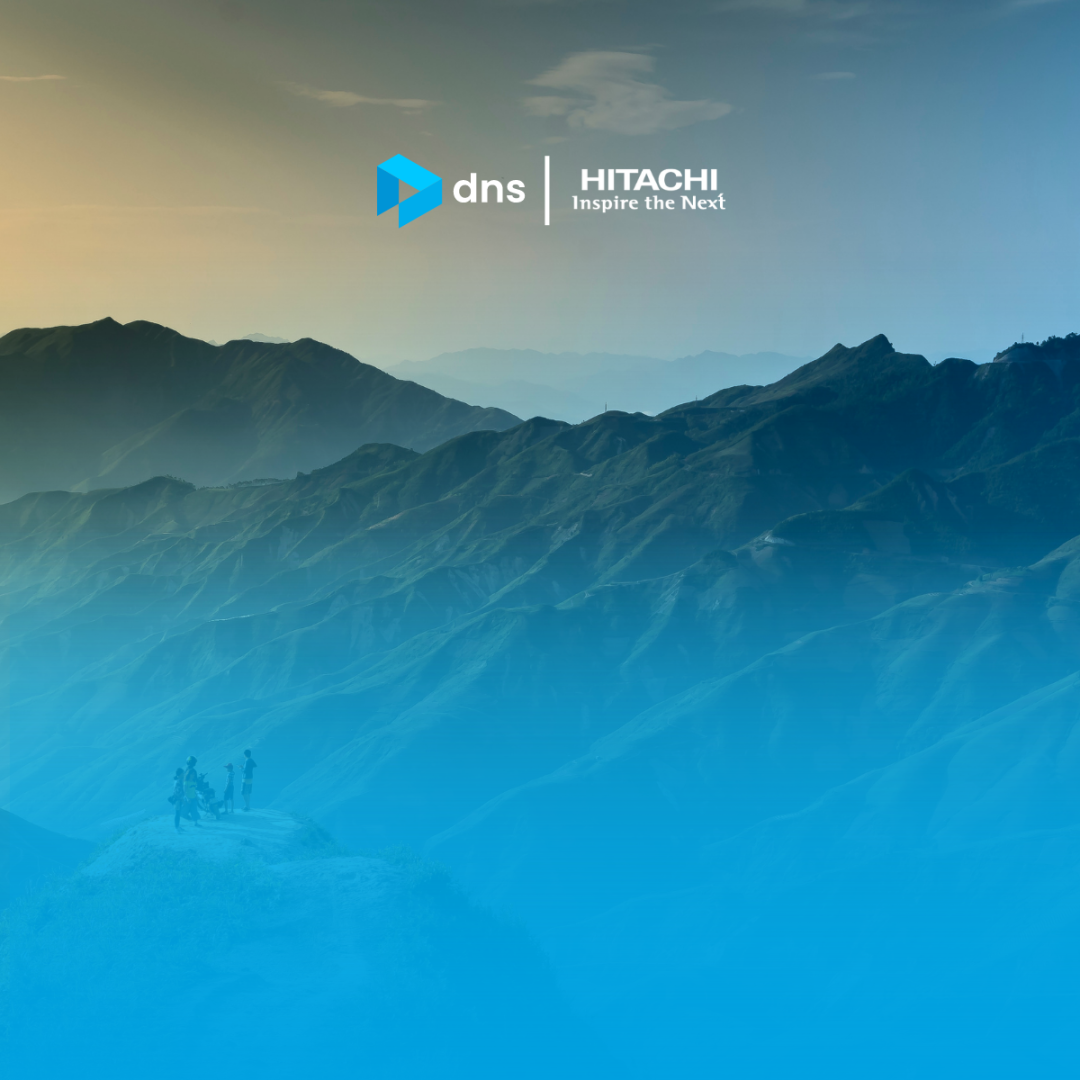 Discover the benefits of working with DNS and Hitachi Vantara to help customers optimize and unify their infrastructure from on-premise to private, hybrid and multi-cloud environments.
Hitachi Vantara is a leading provider of data solutions and technologies for business customers worldwide. The company offers a wide range of products and services in data storage, Big Data, Internet of Things (IoT), cloud solutions, artificial intelligence and other fields. DNS, as the exclusive distributor of Hitachi Vantara for the Czech Republic and Slovakia, helps its partners provide everything from technical, configuration and logistical support to flexible access and help with the financing of large projects.
Partnership benefits:
It offers models that meet the needs of small and medium-sized companies, based on the same technology that even the largest customers use.
Hitachi does not supply any products and services directly and always uses a distributor and its partner to supply its projects, thereby enabling the partners to deliver the maximum amount of their services to end customers.
Hitachi, even with DNS support, provides high-quality product and business education thanks to its online training platform, but also thanks to an authorized training center located in the Czech Republic, where you can actually get hands-on with top models of disk arrays, such as the VSP 5000 series.
Option to rent Hitachi demo products and pre-sale and after-sale support from our specialists. Access to demo products for Proof of Concept purposes, for larger projects can be used directly by the Hitachi laboratory after agreement.
The partner has the opportunity to use an interesting back-end rebate program and marketing funds and other incentive programs.
Partners can gradually reach the partner level of Discover, Member, Premier, Elite partner.
The DNS company provides new partners with significant support in the field of education, certification, but also in the delivery of certified service and installation services, which will initially help partners with the delivery of projects to their end customers, at least until they themselves become a fully certified partner.

Become a Hitachi Vantara business partner!
For more information on the partnership, contact our team directly https://hitachi.dns.cz/kontakt-hitachi/. Further information on products and partnerships can also be found on our website hitachi.dns.cz.